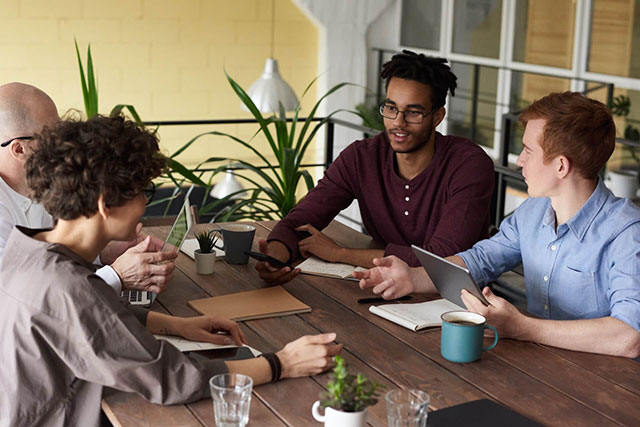 3 Helpful Tips To Getting A Fast Business Loan In 2023
In today's fast-paced business environment, obtaining a quick and efficient business loan can be a crucial step in growing and expanding your company. With the right lender and the right loan product, you can secure the funding you need to invest in new equipment, hire new employees, and expand your business.
However, with so many loan options available, it can be difficult to know where to start. So, we have put together a list of 3 helpful tips to getting a fast business loan in 2023.
1. Establish your need. Funding amount needed and use of funds.
Establishing your need for the use of funds and the specific amount you are requesting can help yourself, and the lender, have a more clear picture of what you are requesting. It can also help show how the funds will be used to benefit the business. This will also help you make a more informed decision if your business is approved.
2. Prepare your documents ahead of time.
Lenders will require various financial documents, such as tax returns, financial statements, and proof of income, so it's important to have these ready before you apply for a loan. This can speed up the funding process and increase your chances of getting approved. You can check with the Lender before applying to find out what documents you are going to need.
3. Choose the right lender. Consider alternative lenders.
Traditional banks may have longer turnaround times for loan applications. Consider working with alternative lenders, such as online lenders or peer-to-peer lending platforms, which may be able to offer faster funding. Some lenders have online application processes that can be completed quickly and efficiently. Look for lenders that offer this option to save time.
The Benefits Of A Fast Business Loan
The ability to access a fast business loan can help a business in a number of different ways. The benefits are going to vary with each business, depending on their needs.
Some of the main benefits of a fast business loan include:
Meeting immediate financial needs: A fast loan can provide the necessary funds to cover unexpected expenses or take advantage of a business opportunity.
Maintaining cash flow: Having access to funds can help a business maintain its cash flow, which is essential for keeping the business running smoothly.
Preserving credit: If a business is in a tight financial spot, taking out a fast loan can help it avoid missing payments or defaulting on other debts, which can have a negative impact on its credit score.
Expanding the business: A fast loan can also be used to fund business growth, such as by hiring additional staff or investing in new equipment or marketing efforts
Improving financial stability: By addressing financial needs quickly, a fast loan can help a business become more financially stable and better able to weather future challenges.
Obtaining a fast business loan in 2023 requires careful research and preparation. By understanding the different types of business loans available and identifying the one that best fits your needs, you can get the funding needed to accomplish your business goals. 
By establishing your funding needs, preparing your documents, and choosing the right lender, you can improve your odds of getting approved and help speed up the funding process. Remember to also consider alternative options, such as online lenders or crowdfunding, and don't hesitate to seek out the advice of a financial advisor or professional to guide you through the process.